These are photos taken in the garden on a daily basis throughout the year, so you can see the seasonal changes as they occur.
Week of July 13th, 2009
7/13 - Three Hemerocallis: H. 'Strawberry Candy', H. 'Sunday Gloves', H. 'Summer Wine'
7/14 - Hemerocallis 'Strutter's Ball' (hybridizer: Moldovan, 1984). Happy Bastille Day!
7/15 - Lilium 'Muscadet' en masse.
7/16 - Hemerocallis 'Catherine Woodbury' (hybridizer: Childs, 1967. 1973 Award of Merit).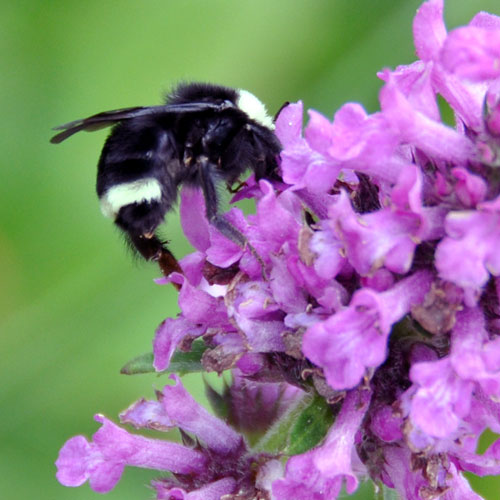 7/17 - Prunella with bumble bee (either Bombus vandykei or B. vosnesenskii)
7/18 - Hemerocallis 'Hall's Pink' (hybridizer: Hall, 1952)
7/19 - Lilium longiflorum 'Pink Perfection'
All images and other contents Copyright © 2008-2014 Edgewood Garden LLC.