These are photos taken in the garden on a daily basis throughout the year, so you can see the seasonal changes as they occur.
Week of November 23rd, 2009
11/23 - Bergenia sp.
11/24 - Berberis vulgaris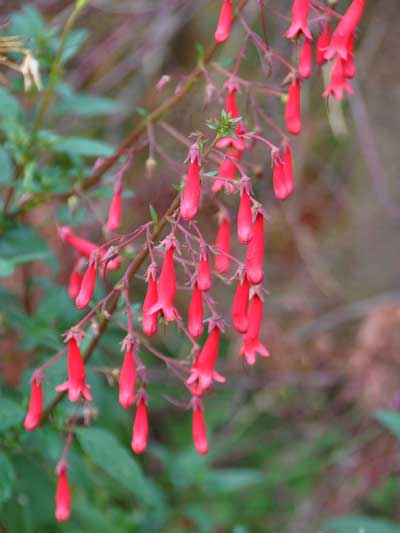 11/25 - Phygelius capensis
11/26 - Arbutus menziesii
11/27 - Ilex aquifolium variegata
11/29 - An arrangement of flowers taken from the garden. Pretty good for the end of November!
11/30 - Alpine strawberries bravely fruiting in November.
All images and other contents Copyright © 2008-2014 Edgewood Garden LLC.