These are photos taken in the garden on a daily basis throughout the year, so you can see the seasonal changes as they occur.
Week of October 12th, 2009
10/12 - Pink Dendranthema - that's the new name for Chrysanthemum!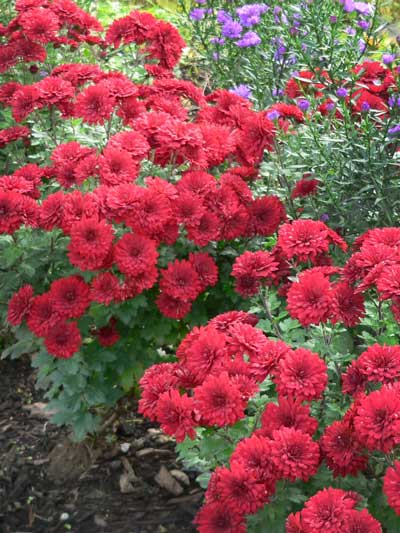 10/13 - Dendranthema x grandiflora x morifolium 'Pluto Red'
10/14 - Callicarpa bodnieri var. giraldii 'Profusion'
10/15 - Fallen leaves of Cercidiphyllum japonica (katsura) -- these autumn leaves smell like burnt sugar when crushed
10/16 - Ceanothus impressus 'Puget Blue', totally confused about the season!
10/17 - Viburnum berries
10/18 - Parrotia persica
All images and other contents Copyright © 2008-2014 Edgewood Garden LLC.